Let goed op Israel, het wil oorlog, het enige excuus dat de 'Joodse staat' nog bezit om door te gaan met het stelen van land, het onderdrukken van de Palestijnen en het streven naar de hegemonie in de regio. Het zionistisch regime zal er alles aan doen om geweld uit te lokken. Waarom zou Iran geen gebruik mogen maken van een internationale waterweg en Israel wel?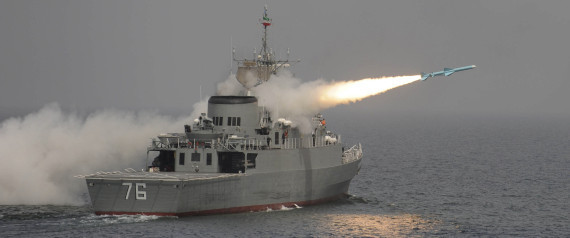 JERUSALEM, Feb 16 (Reuters) -
Two Iranian warships planned to sail through the Suez canal en route to Syria on Wednesday, Israel's foreign minister said, calling the move the latest "provocation" by Tehran and hinting at an Israeli response.
Israel sees a major threat in Iran's nuclear programme and calls for its elimination, but the countries' geographical distance has kept them from open confrontation. Syria is one of Israel's neighbouring foes and an ally of Tehran.
"Tonight, two Iranian warships are meant to pass through the Suez Canal to the Mediterranean Sea and reach Syria, something that has not happened in many years," Foreign Minister Avigdor Lieberman said in a Jerusalem speech distributed by his office.
"To my regret, the international community is not showing readiness to deal with the recurring Iranian provocations. The international community must understand that Israel cannot forever ignore these provocations." (Writing by Dan Williams; editing by Philippa Fletcher)
http://www.huffingtonpost.com/2011/02/16/suez-canal-iran-israel-syria_n_824037.html