Video shows execution of Palestinian in Jerusalem
The apparent execution of a Palestinian in occupied East Jerusalem was caught on video by Al Jazeera on Friday.
Israel says that the young man was carrying out a stabbing attack on Israeli Border Police officers when he was killed at the Damascus Gate to Jerusalem's Old City.
The video shows a Border Police officer shooting at the man, who falls to the ground. Then several other heavily armed officers shoot dozens of bullets into the body of the man as he lies on the ground and as passersby hurry away from the scene:
The video is a shocking display of Israel's routine and reflexive use of lethal force, which has resulted in the slaying of approximately 170 Palestinians, including dozens of children, since a new phase of violence began in October last year.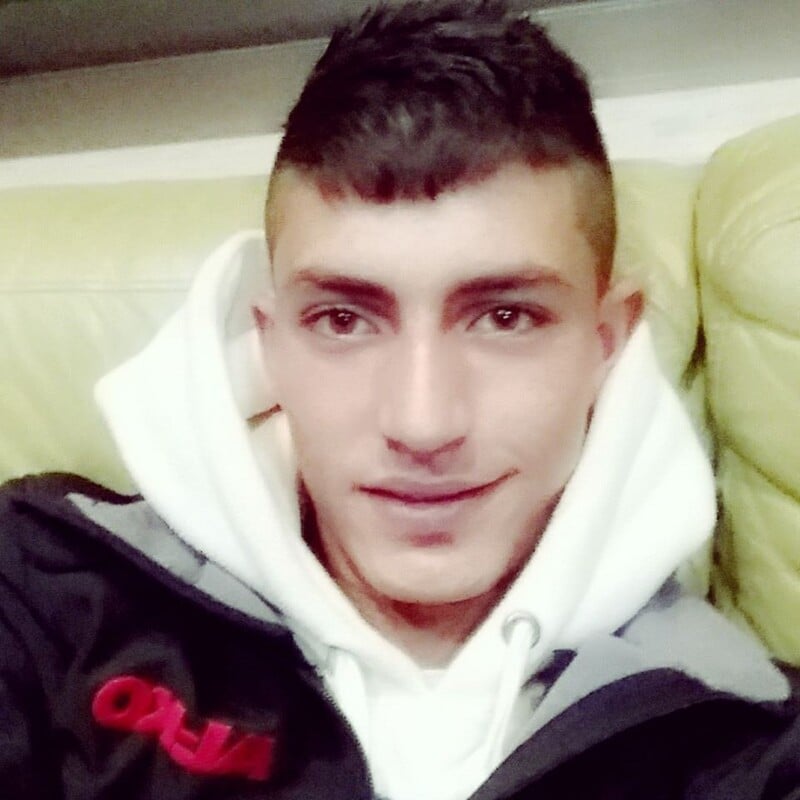 Israeli media circulated a photo of the ID belonging to the man killed during the incident, identifying him as 20-year-old Muhammad Abu Khalaf from the Jerusalem-area town of Kufr Aqab.
The Quds news network stated that at least 10 Palestinians have been slain at Damascus Gate since October, and that 11 alleged attacks have been waged at the main entrance to the ancient walled city.
Israeli forces killed two more Palestinians on Friday.
Khaled Yousif Taqatqa, 21, was shot during confrontations between protesters and the Israeli military in the village of Beit Fajjar near the West Bank city of Bethlehem.
An image of Taqatqa circulated on social media after his death:
No Israelis were injured during the incident.
Photos of the incident show the man's car crushed into a military jeep:
An image of Hamad circulated on social media after the incident:
Israeli forces killed two other Palestinians in Silwad last December, both of whom were allegedly waging car-ramming attacks when they were shot dead.
An image of Weisman in his uniform circulated after the incident:
An image circulated on social media shows Rimawi on the right and Subih on the left:
An image of the scene appears to show the two on the ground and bleeding:
The alleged attacks, mostly involving knives or car-ramming, have largely taken place at Israel's settlements and military checkpoints in the West Bank – symbols of the occupation.
Approximately 30 Israelis and two US citizens have been slain during such attacks.