LATEST POSTS
By Greg Hunter's USAWatchdog.com (WNW 255 9.23.16)
The ceasefire is basically over in the Syrian War after less than a week. The U.S. reportedly bombed a known Syrian military position five days into the cease fire and killed at least 83 Syrian soldiers and wounded more than 100. The U.S. says it was just a "mistake," but Russia says this "mistake" came with four U.S. warplanes and an attack that lasted 15 minutes. Now, trust between the U.S. and Russia is gone, and diplomacy is largely off the table. Is a wider Middle East war not too far behind? In a word, yes.
Former Assistant Treasury Secretary (in the Reagan Administration) Dr. Paul Craig Roberts has a stark warning for the world. Dr. Roberts says, "We changed our nuclear doctrine. It used to be we used nuclear weapons only in retaliation. There was no first use, but the George W. Bush regime, the Neocons, changed our nuclear doctrine. It's now a preemptive first strike. So, this tells both the Russians and Chinese they could get a preemptive first strike. Then, we tell the Russians we are putting missiles right on your border. You won't have two minutes' notice. They can't accept that. It's too much risk from a crazy country (U.S.) that won't negotiate with them. . . . So, we're headed for war. I think the only thing that would block it is if one or two of the European governments realize that they have nothing whatsoever to gain with a conflict with Russia. . . . The only thing they could do to prevent a nuclear war is to pull out of NATO."
Economic expert and best-selling author David Stockman offers a dire view of the deep financial trouble America faces in his new book titled "Trumped!" Stockman warns, "I think we are on the very edge, but what is different this time and makes it scarier . . . is I believe the central banks that ruled the roost have gone from one extreme to the next and done unfathomable things like negative interest rates on $13 trillion of bonds around the world, monetization of the debt, and bond purchases that are staggering such as $90 billion a month in Europe. . . . So, this time, as the phrase goes, they went all in. They have violated every principle of sound money and sustainable finance that mankind has ever learned about over many centuries. They have taken us to the edge, but they are out of dry powder. I think it's pretty obvious that they can't go any deeper with subzero interest rates, or negative interest rates. . . . If they tried this in the United States, I think there would be a huge political uprising. . . . They are out of dry powder and out of tools, and therefore, the financial markets of the world are more vulnerable, maybe even more so than in 1929. You are talking about a bond bubble like never before imagined or conceived, and the stock market is the same way as well as derivatives."
Money manager Michael Pento wrote a book a few years ago warning of "The Coming Bond Market Collapse." All the signs say this calamity is very close. Pento explains, "Global central bank balance sheets have risen from $6 trillion in 2007 to $21 trillion today. That's the increase in the size of central bank balance sheets. . . . I can prove to you when this bubble breaks, it's going to be disastrous. . . . Just that they (European Central Bank-ECB) didn't hint at expanding QE and look at what it has rendered us. That's proof positive that everything that has happened since the 2008 collapse, that it's just been artificial and ephemeral in nature. Once central banks even hint at pulling back from their QE programs and ZIRP and NERP go away, bonds will crash, and when those sovereign bonds crash on a global basis, it's going to take everything else down with it concurrently."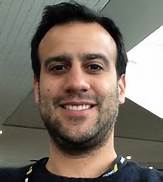 By Greg Hunter's USAWatchdog.com
(Early Sunday Release)
Former Wall Street analyst Michael Krieger says the key to predicting this market is to watch interest rates. Krieger explains, "Do I think that there is going to be a huge U.S. currency devaluation next month? No I don't, but on the flip side, there is going to be some sort of financial calamity. What I am looking at personally is interest rates. I'm 38 years old. My entire life, basically, we've been in a downtrend on sovereign yields. So, it's basically been this 40 year bond bull market. It's a secular bull market my entire life. When that reverses and interest rates start to rise, and it's probably not going to be because the Fed is raising rates, when rates naturally stop going down, and they start going up, that's going to be
a financial extinction level event.
That's going to be the most important event in all of our lives because it's going to be the end of a 40 year bond bull.
(more…)
By Greg Hunter's USAWatchdog.com (9.9.16)
Hillary Clinton is having trouble with words and phrases that begin with the letter "C." She has explaining to do on her concussion while at the State Department, cyber security, coughing, The Clinton Foundation and classified documents. In her first so-called press conference in 278 days, she walked off when the questions came up on these subjects.