WATCH moment Iranian Army parade is attacked by gunmen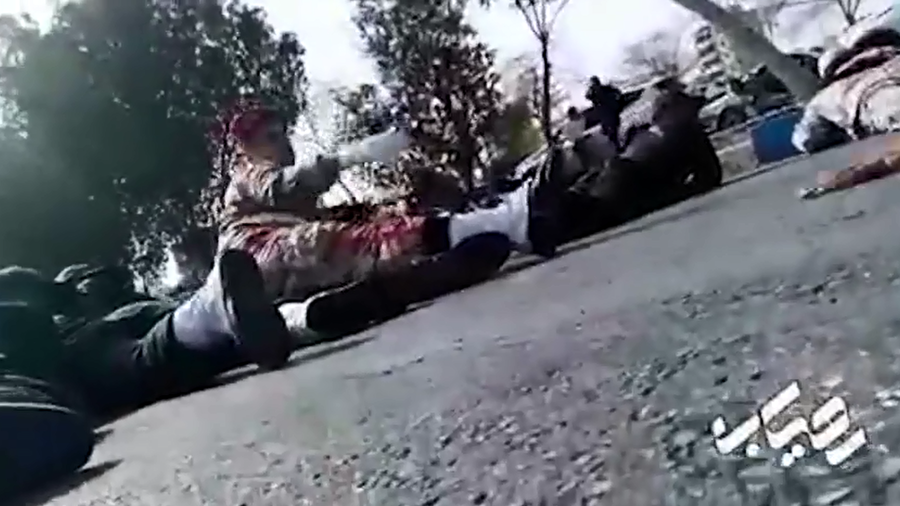 Dramatic footage made on the spot shows the moment assailants opened fire at troops participating in an Iranian Army parade in the southwestern city of Ahvaz.
The videos emerged shortly after the attack took place. A trembling camera records soldiers lying on the ground while multiple gunshots are heard in the background. Several seconds into the footage, troops wearing body armor and carrying assault rifles are seen crawling through the area.
WARNING: DISTURBING FOOTAGE
The
attack
has left multiple people dead and wounded. It triggered a furious
reaction
from Iran's Foreign Minister Mohammad Javad Zarif, who said the
"US masters"
and regional terrorist forces should be held accountable for the bloodshed.