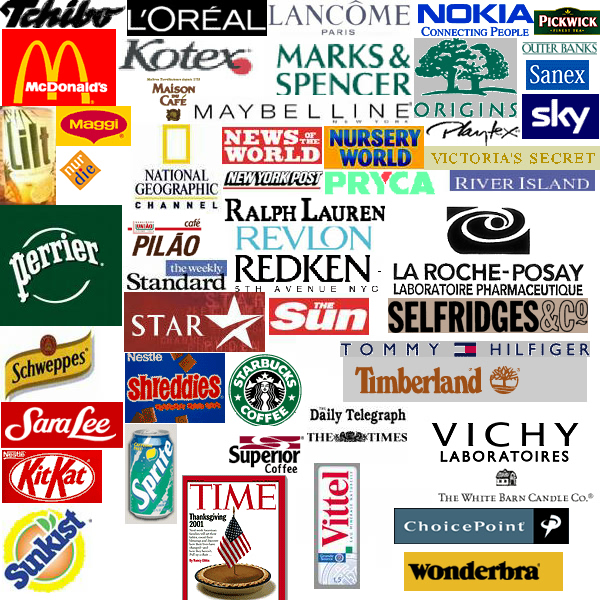 Another huge loss for Veolia; another attempt to present this failure as a "business decision" that is unconnected to the growing success of the BDS campaign to raise critical awareness -- in Britain, Sweden, the Netherlands, Spain and the Basque Country, and elsewhere -- about Veolia's involvement in the illegal Jerusalem Light Rail project.
 
This $1B loss is not peanuts, even for a company of the size of Veolia, a huge French conglomerate, operating in over 50 countries in many service provision businesses from garbage collection to public transportation.
 
BDS is most effective when it really hurts complicit corporations' profits. Ultimately, we cannot, and do not really care to, prove 100% correlation between Veolia's losses in Stockholm, West Midlands (UK) and now Bordeaux and the mounting reach and sophistication of the global BDS movement. What matters, at the end of the day, is that, since the BDS campaign against Veolia -- now titled
Derail Veolia
-- started by activists in the UK and the Netherlands and cemented at Bilbao in 2008 in full coordination with the Palestinian BDS leadership, Veolia has lost contracts that are worth more than
$7.5 Billion
. Either Veolia has suddenly been taken over by a criminally negligent, incompetent  management that is causing all these catastrophic "business decisions" against it all over Europe, or BDS is working!
 
Omar Barghouti
 
 
VEOLIA, ONE LESS CONTRACT, NOW THE NEXT ONE !!


The transportation branch of the French multinational corporation Veolia just lost a contract worth 750 millions euros in Bordeaux.

This contract was about the management of the biggest urban network in France. It went to Keolis, a subsidiary of SNCF.

The Greater Bordeaux local government said that its decision was based on commercial factors, but the implication of Veolia in a controversial tramway project in Jerusalem (the "Jerusalem light railway") provoked intense debates everywhere.

Indeed French corporations Veolia and Alstom have been called into question for several years because of their participation in a project to build a tramway in Jerusalem, designed to link West Jerusalem (Israel) with illegal Israeli settlements in the occupied Palestinian territories. This contract has caused great controversy on the political ethics of Veolia.
The General Manager for France of Veolia Transport, Francis Grass, said that Veolia has "very important questions [...], the feeling that things are not done fairly" ... In fact, Veolia's involvement in the situation of apartheid has already lead to the loss of several contracts, and this is just the beginning.

BDS group Bordeaux
(The BDS campaign – it stands for Boycott, Divestment, Sanctions- aims at isolating the state of Israel as long as it does not obey international law)
bdsbordeaux@gmail.com
----------------------------------
 
 

VEOLIA, UN CONTRAT DE MOINS, AU SUIVANT !!


La filiale transport de la multinationale française Veolia vient de perdre un contrat d'une valeur de 750 millions d'euros à Bordeaux. Ce contrat représentait la gestion du plus important réseau urbain de France. Le marché a été attribué à Keolis, filiale de la Sncf.

La Communauté Urbaine de Bordeaux a indiqué que sa décision était basée sur des facteurs commerciaux, mais le questionnement sur l'implication de Veolia dans le projet controversé de tramway à Jérusalem (le « Jerusalem light railway ») a partout suscité un débat intense.

En effet, les entreprises françaises Veolia et Alstom sont mises en cause depuis plusieurs années en raison de leur participation à un projet de construction d'un tramway à Jérusalem, destiné à relier Jérusalem-ouest (Israël) avec des colonies israéliennes illégales dans les territoires palestiniens occupés. Ce contrat a suscité de vives polémiques sur la politique éthique de Veolia.

Le directeur général France Voyageurs de Veolia Transport, Francis Grass, estime que Veolia a «des interrogations très importantes [...], le sentiment que les choses ne sont pas faites de façon équitable»... En réalité, l'implication de Veolia dans la situation d'apartheid lui a déjà fait perdre
plusieurs contrats, et ce n'est que le début.

La plateforme BDS Bordeaux
(la campagne BDS – pour Boycott, Désinvestissement, Sanctions- vise à isoler l'État israélien tant qu'il ne respectera pas le droit international)
bdsbordeaux@gmail.com