Netanyahu shows slides, shelves of docs claiming Iran has nuclear weapons program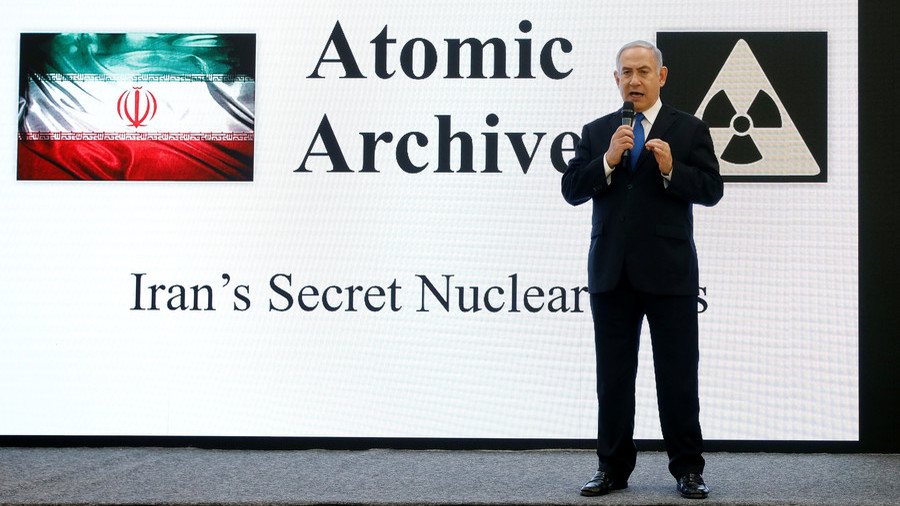 Iran lied about its nuclear program, making the 2015 deal invalid, Israeli Prime Minister Benjamin Netanyahu said in a televised address from Tel Aviv, using big-screen presentation slides and video.
Netanyahu showed the public a massive bookcase filled with folders, claiming this represents the number of documents that Israel has on Iran's program. He went on through his presentation on human-sized long screens, showing slides and pictures of what he claimed was evidence of Tehran violating the agreement with global powers.
Though Iran claimed it never had a nuclear weapons program, "100,000 secret files prove it did,"Netanyahu said. After the 2015 nuclear deal, Iran "continued to preserve and expand its nuclear weapons knowledge" for future use.
"After signing the nuclear deal in 2015, Iran intensified its efforts to hide its secret files," he said. "In 2017 Iran moved its nuclear weapons files to a highly secret location in Tehran."