Israelis are doing to Palestinians what Nazis did to Jews during WWII – Erdogan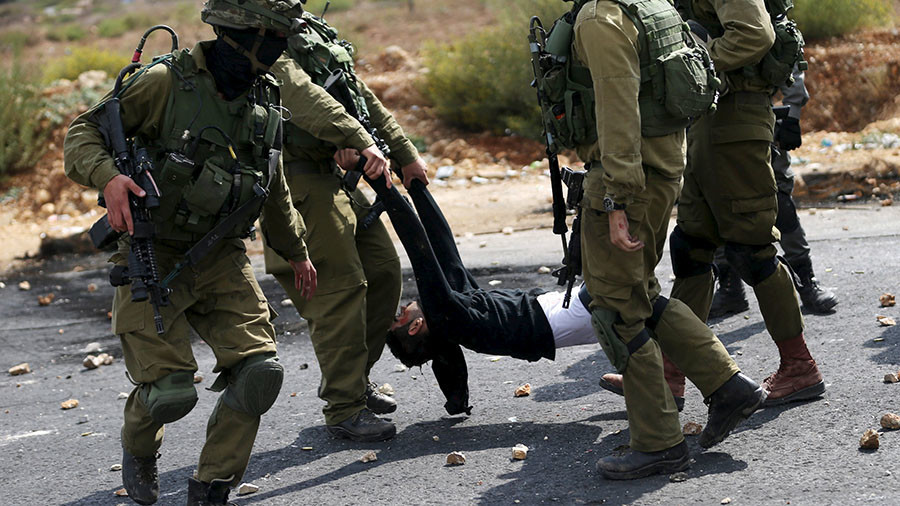 Israeli actions in Gaza are similar to those perpetrated against Jewish people during Nazi persecution, Turkish leader Recep Tayyip Erdogan said. Days earlier, he called Israel a "terrorist" and "apartheid" state.
"There is no difference between the atrocity faced by the Jewish people in Europe 75 years ago and the brutality that our Gaza brothers are subjected to,"
Turkish President Erdogan said on Friday, as cited by
AFP
.
"The children of those being subject to all sorts of torture in concentration camps during World War II are now attacking Palestinians with methods that would put Nazis to shame," Erdogan reiterated.
The Turkish strongman was speaking in Istanbul, where presidents, prime ministers and other dignitaries from over 40 Muslim states gathered for an emergency meeting of the Organization of Islamic Cooperation (OIC). The gathering showed support for Palestinians and condemned the inauguration of the US embassy in Jerusalem. The OIC has also pledged to create an "international peacekeeping force" to protect the Palestinians.
Read more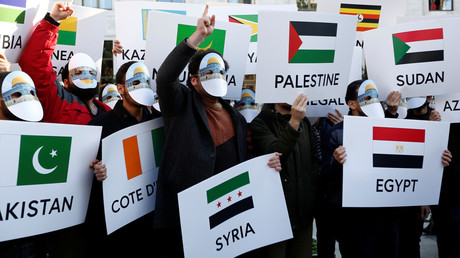 A long-time critic of Israel, Erdogan recently engaged in a war of words with Benjamin Netanyahu, accusing him of being "a terrorist"and leading "an apartheid state." The Israeli premier did not mince his words either, calling Erdogan "a butcher" with reference to Turkey's 'Olive Branch' operation in Syria's Kurdish enclave of Afrin.
The lingering feud between Turkey and Israel escalated on the heels of renewed violence in Gaza, where massive protests erupted during the last week. At least 60 protesters were killed and over 2,700 were injured by Israeli bullets, according to the Palestinian Health Ministry.
Reacting to the spike in violence, Ankara called for Israel to be held accountable, particularly by filing a lawsuit at the International Criminal Court (ICC) in The Hague.
"Israel should be taken to the International Criminal Court [over the killing of Palestinians]. Since third parties cannot do it, Palestine needs to initiate this,"
Foreign Minister Mevlut Cavusoglu
told
state broadcaster TRT Haber on Thursday.
He also vowed to ensure
"that the Israeli authorities and Israeli soldiers who point guns at defenseless people are held accountable."
His call was joined by the OIC Secretary General Yousef al-Othaimeen, who
branded
the Israeli actions
"a war crime and a crime against humanity."
Responding to the Turkish proposal, Yuval Steinitz, Israel's minister for national infrastructure, energy and water, said Turkey is "ripe" to appear in the ICC long before Israel. Recalling Turkey's crackdown on Kurds, he said "those who live in glass houses should not throw stones."