Absurdities of Syrian war propaganda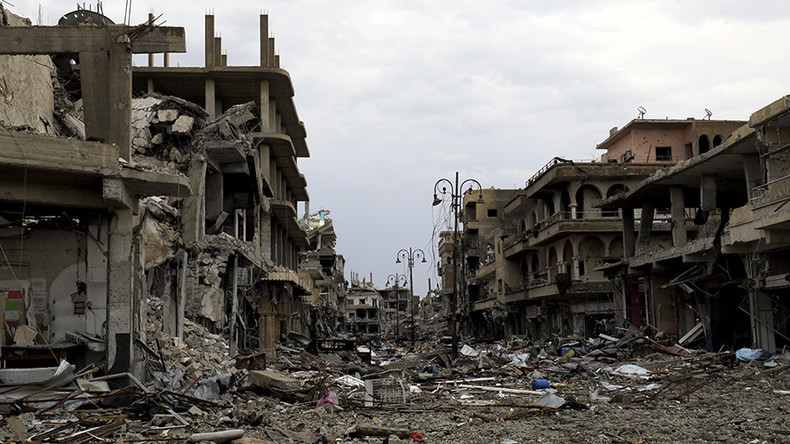 As if we have no memory, corporate media continues to recycle accusations of starvation, chemical weapons, and more, in the propaganda war on Syria.
Al-Qaeda's rescuers
Corporate media did not bother to investigate this transparent propaganda construct. Instead, they lobbied for Al-Qaeda's rescuers to get the Nobel Prize.
Funny terrorist spokesman
When I returned in June 2017, in eastern Aleppo, I spoke with residents who had come back when peace was restored. I also saw hospitals turned into terrorist headquarters, using basements for Sharia court prisons.
Starvation in Syria?
I saw a bomb factory, tucked away behind an apartment building, and remnants of the food aid which Ahrar al-Sham and Al-Qaeda had hoarded, and I visited some of their makeshift prisons used to torture and try civilians in Sharia courts. In al-Waer, life was trickling back. People spoke of starvation due to the terrorists, and of relief that their rule was over.
Channel 4 and Guardian deceptions
ISIS terrorist bedfellows with Israel
Unbelievable memoirs