Hillary Clinton Disliked By A Record Number Of Americans, Survey Finds
It's the worst view Americans have had for the former secretary of state in a quarter-century of public service.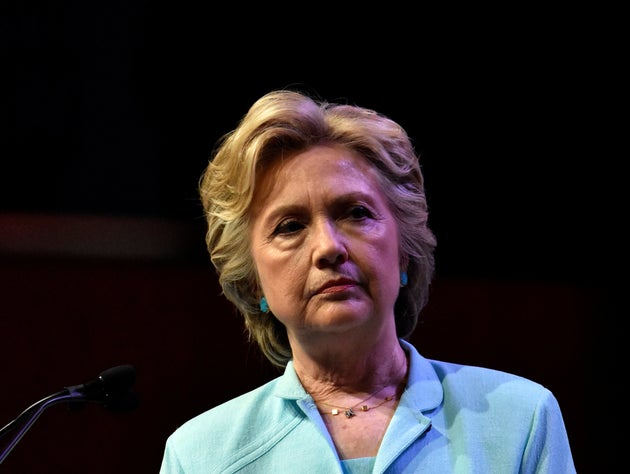 The survey also found that Clinton's favorability dropped significantly among groups of Americans who have been supportive of the candidate, including women, Hispanics and liberals.
HuffPost Pollster, which aggregates publicly available polling data, gives Clinton an average 41 percent favorable rating and a nearly 55 percent unfavorable rating.
A Monmouth University poll released Monday had
similar findings
, reporting that nearly one-third do not have a favorable view of Clinton or Trump.
"The number of voters who cannot bring themselves to voice a positive opinion of either presidential nominee is more than three times higher than in any other election in recent memory. This is unprecedented," said Patrick Murray, director of the independent Monmouth University Polling Institute. "This is truly extraordinary. It seems like a significant number of voters are backing a presidential candidate about whom they cannot say anything positive."
It's not clear what is driving the change in Americans' view of Clinton. In general, polls have been tightening modestly between the Democratic nominee and Trump since Clinton opened up a wide lead following last month's Democratic National Convention. Clinton has also been plagued by the
email scandal
over using her
private server
during her time as secretary of state, as well as more recent criticism over alleged improprieties stemming from the Clinton Foundation.
While these recent surveys may be alarming for Clinton and her supporters, on average, she's still more well liked than Trump, who hovers around 60 percent in his unfavorable rating and just 34 percent in favorability, according to HuffPost Pollster's average:
The ABC/Post poll surveyed 1,020 adults between Aug. 24 and Aug. 28, using live interviewers to reach both landlines and cell phones.