Don't forget Thursday evening . . .


THURSDAY, November 18, 7:00
Author Reading
"The Anti-American Manifesto"
by Ted Rall
Award-winning nationally syndicated cartoonist/columnist Ted Rall has written a manifesto "for an America heading toward economic and political collapse. While others mourn the damage to the postmodern American capitalist system created by the recent global economic collapse, Rall sees an opportunity..."
For a preview, check out Ted Rall on TV, and his cartoons HERE.
* * *
FRIDAY, November 19, 7:00
OPEN-MIC -

"PIECES FOR REVOLUTION"
Every third Friday of the month at Revolution Books, an open-mic like no other. Audience members give feedback to the artist. This month feature performers include: Mio Fujii, Kevin Miller, Chris Cajigas and Rachel Burrell.
Produced by Price Tags Entertainment and Revolution Books. $5 cover
* * *

Friday, November 26, 11:30am till 8pm
RED FRIDAY!
This holiday,

T H I N K

DIFFERENT FUTURE.
Books and Things, Days and Nights
to Change the World.

Gifts that matter.
Great books, artworks, pins, globes, jewelry, t-shirts, mugs, rare books, non-routine (and some beautiful) things fit for thinking people... Buy your gifts where it will count for the future-- Save Revolution Books.
It all starts the day after Thanksgiving... Red Friday!
Take the Holy out of Holidays!
Check back for our packed December schedule, days and nights to change the world...
* * *
November 20, Saturday, 5-8pm
Potluck Dinner/Fundraiser
to promote the Constitution for the New Socialist Republic in
North America (Draft Proposal)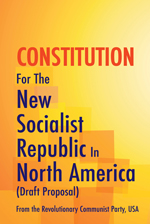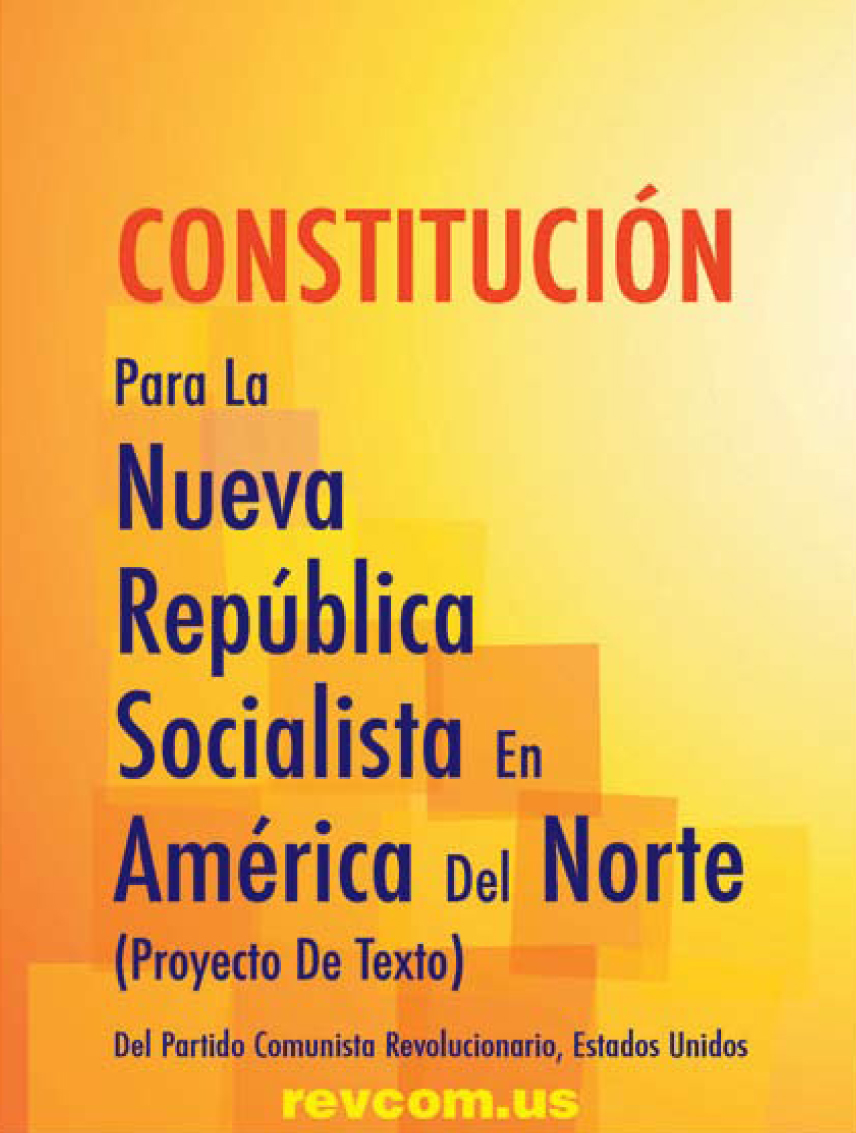 at St. Mary's Church, 521 W. 126th St.
(Broadway & Amsterdam, 1 train to 125)
$10 with a dish or beverage; $15 if you come without, kids under 5 free;
Rsvp to: nov20dinner2020@yahoo.com. More information, Revolution Books, 212-691-3345.
146 W. 26th Street, near 7th Ave.
212-691-3345